Interviews & Guest Posts | Download One-sheet (PDF)
Results-driven training, inspiration, and entertainment all in one!
With 20+ years as an entrepreneur and performing artist, Lisa Robbin Young understands the unique challenges of building a profitable, sustainable micro-business. Very often, your business is an extension of who you are - which means getting clarity on what really matters to you. Lisa helps entrepreneurs tune in to The 5 Key Areas of Success, and create a business that sings for your right audience.
Lisa's blend of creative and fun "Info-tainment" (one part training, one part performance) regularly leave audiences saying "Wow!" - and feeling more confident, capable, and clear on how to achieve success on their own terms. She's not afraid to tell it like it is in a way that educates and inspires. Whether it's a keynote for your main stage, how-to training for your multi-speaker event, or a musical highlight to cap off a transformational weekend, Lisa Robbin Young creates one-of-a-kind experiences that bring inspiration and deliver results - before you even leave the conference room.
Don't let Lisa's brazen appearance fool you. She may talk, look and dress a bit brassy, but her no-nonsense approach and tell-it-like-it-is style are a welcome breath of fresh air to her corporate clients and their attendees.
"Lisa was WONDERFUL. I know she's a little "unconventional" …but that was refreshing. Her book was great – read it on my way back to Cleveland. I was also able to determine my WHY through her many questions she asked of us. I realized that my WHY has changed since I first joined. Now my real reason why I love doing this is because I love coaching to share my knowledge, see them grow and assist them along the way."

- Amanda Creque, National Conference attendee & direct sales leader
Success is a Destination...
Before you, your organization, or your company can achieve success, you've got to know how to define it. Are you clear on how to define success in a way that's meaningful to who you are and how you work in the world?
The fact is, you're already successful, or as Lisa says, "Success is a destination and you're already here!" So often, business owners are comparing their success to something outside themselves, instead of taking stock in what they've already got going for them, and building on that to create and sustain even more success. Leaders from around the world trust Lisa's no-nonsense, down-to-earth, reality-based approach to defining and achieving success on your terms. Lisa's here to help you own your dreams without selling your soul.
Whether it's a keynote for your leadership team or a musical highlight to cap off a transformational weekend, Lisa Robbin Young creates a one-of-a-kind experience that inspires and deliver results - before you leave the conference room.
Lisa believes in the possibilities of people - and your power to own your dreams without selling your soul. Her engaging and entertaining keynote presentations and performances regularly leave audiences saying "Wow!" - and are designed to build confidence, capability, and enhance clarity on how to define, achieve - and sustain - success.
Heart-Centered Success Training: Breakouts, Coaching, and One-on-one Sessions
If it's a topic related to success, Lisa's probably covered it. Whether it's the spiritual side of success, teaching direct sellers how to build a profitable, sustainable business (instead of having an expensive hobby), guiding entrepreneurs to discover their perfect-fit audience, developing engaging and entertaining programs for annual and strategic planning sessions, or helping business owners set and achieve goals that matter, Lisa's not afraid to tell it like it is in a way that educates and inspires. She's also a Reiki Master and understands the needs of heart-centered businesses to make a profit while making a difference in the world.
Round table discussions, breakout sessions, and small group activities are powerful event components to deepen the learning experience. In this format, Lisa has a unique opportunity to get up close and personal with key members of your group or organization to understand the bigger picture and outcomes for your event. Participants benefit from individualized attention and specific answers to their questions. One-on-one coaching is also available to bring immediate clarity and results around a specific to key leaders in your group.
"Lisa is stunningly effective. Without her, our Simpleology Business Coaching program would not be anywhere near as good as it is. She has a unique talent for bringing out the talents of others, and motivating people to take real action. I'd hire her as a coach myself!"
- Mark Joyner #1 Bestselling Author and Founder of Simpleology
Keynote Speaker: Inspiration, Motivation & Entertainment
Lisa Robbin Young is a professional speaker focused on topics related to "Success" - a dangerous word with a variety of implications. From small local and regional events to national and interntational conferences, Lisa's reputation for powerful, inspiring and engaging presentations is known around the world.
Don't wait to see results!
Association members often cite Lisa as the 'highlight' of their conference. More than just entertaining, Lisa's success workshops and presentations are designed to create results during the event. Lisa will customize a program for your group based on one of her most requested programs, or work with you to create an entirely unique experience just for your event!
"Lisa was invited from a huge group of applicants to speak in our Entrepreneurs Only Telesummit. We didn't choose just anyone either! Lisa was selected because of her 'outside of the box' take on the subject of work/life balance.

"Her speech was fantastic and very well received by our audience of people dying to hear her ideas. I found Lisa to be extremely personable and fun to listen to. I'd recommend Lisa as a speaker and business partner to anyone considering working with her. You rock, Lisa!"

- Amy Wright
From corporate keynotes to motivational talks or presentations for groups or associations, every talk is custom-crafted around your organization's needs and features Lisa's signature tell-it-like-it-is storytelling style. Drawn from her own "concentrated living" - as well as references from popular culture and history, Lisa makes every lesson relevant and resonant with your audience.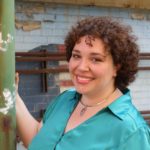 Growing up in a welfare family, Lisa was invited to serve in a government sponsored think-tank as a teenager. From there, she had her own life encounters - from near homelessness to near death - that shaped her direction and definitions of success. She's owned several successful businesses - and a few unsuccessful ones - helped build multi-million dollar sales channels for new and established companies, built online training platforms for several best-selling authors, and overcame heartbreaking tragedy with both of her sons - all before her 40th birthday.
An award-winning speaker, composer, writer, and performer, Lisa is also a classically trained musician & actor with dozens of projects to her credit. Every appearance is custom built to meet your needs. A pre-event company interview gives Lisa a deeper understanding of who you are and the results you want your event to produce. Lisa brings an incredible depth of professionalism, musicianship and performing talent to every event - no matter the size. Clients have asked Lisa to open the event with prayer, use comedy or storytelling to illustrate key themes of the event, and conclude her segment with a song that fits the theme of the event. She even writes custom music upon request. For events in Michigan, Lisa can also perform with an instrumental or vocal ensemble, depending on your needs.
Most requested keynotes:
The Power of You - a practical approach to share your authentic self for maximum success.
The 5 Key Areas of Success - an overview of how define success (in life and work) on your own terms.
D.U.M.B. Goals - setting and achieving goals that matter.
Standing Strong In The Face Of Opposition
What's Your Creative Entrepreneur Style? - How to discover your style and uncover natural roadblocks on your success journey.
Direct Sales 101 - Specifically for direct selling audiences, the simple, results-driven method for a profitable, sustainable direct sales business.
Corporate Events
Lisa Robbin Young consistently receives high ratings from audiences around the world as a professional speaker and entertainer. She has worked with corporations, colleges and groups in a variety of industries such as cosmetics & personal care, jewelry & home furnishings, manufacturing, retail, direct sales, spiritual & religious groups and more. Her results-oriented motivational presentations and workshops help leaders define meaningful goals on both a personal and professional level, to position them for success in life and their career path.
Coaching
With over 20 years in sales, marketing and entrepreneurship, Lisa's got extensive and hard-won knowledge about what it takes to grow a profitable, sustainable business in the face of a changing economy. She's worked with hundreds of clients in the past 12 years as a coach and mentor guiding them to success in their life and business. Lisa's also a pioneer in the online marketing world. From building one of the first-ever e-commerce sites in 1994 to profitably harnessing the power of social media, Lisa's in-the-trenches expertise can show you what's working now, and how to build a bulletproof growth strategy for your company - while keeping you connected to your heart.