In between creating your Great Work and trying to have a life, you want to define success on your own terms. You know: a consistent, stable income doing what you love for people who say "Where have you been all my life!?"
But it's not so easy. You sometimes feel overwhelmed by all the to-do's and frustrated by your lack of growth and forward momentum.
Creatives have more opportunities than ever before, but they don't know how to capitalize on those opportunities because they've been raised and groomed for a traditional corporate world that no longer exists.
Solving business growth issues can be tough - especially for creative entrepreneurs. We create. Our thoughts, our ideas, our visions, our creations come through us to serve the world. Sometimes, we don't even know how it will turn out until it's done.
That means it's even harder to figure out what's slowing your growth. Is it a problem with your offer or your target market? A systems problem? A marketing problem? A mindset problem? Maybe all of the above?
That's where I come in.
I am the wind beneath your wings...
I've been a secret weapon to big name folks as well as people you've probably never heard of. I've been on the payroll (with signed NDA's) for some pretty famous best-selling authors, music superstars, performing artists and big idea entrepreneurs that need help getting their message in front of their right audience.  With every client, my focus is the same: helping you make a positive impact on more of your right audience, to make more money with less time and effort.
I'm the host of Creative Freedom and the founder of Ark Entertainment Media, a production company and business incubator for creative entrepreneurs.
At Ark Entertainment Media, we believe in the possibilities of people. We believe it's possible to build a profitable, sustainable business doing what you love - without selling your soul to do it. We are committed to inspiring creative entrepreneurs across the spectrum to define and achieve success on their own terms.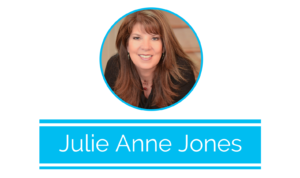 "Lisa's strength lies in spontaneously and accurately seeing a project (whether hers or someone else's) from a bigger picture view and then focusing like a laser beam on exactly what and how to improve or advance that project.
"The first time I spoke with Lisa regarding a project I was working on, I was struck by her instant understanding of what I needed and her intuitive sense of which direction I should move in. She is a master interviewer and can spontaneously personalize another's message, using her own experiences to make whatever someone else is sharing instantly more relatable to her audience.
"In short, Lisa is a brainstorming genius and brings a sharp, creative and spontaneous element to whomever she's coaching. I highly recommend you work with Lisa if you've hit a wall and need to move your ideas forward in new and creative ways."
- Julie Anne Jones
CEO, Julie Anne Jones, Inc.
What's my secret? It's a unique combination of clear, meaningful strategy and communication with a positive impact.
Clear, Meaningful Strategy:
Strategy is a distinct way of thinking, a special perspective that allows me to see patterns others don't. It's an advantage that helps me find potential obstacles before you hit a road block, a dead-end path, or the land of confusion. Clarity is freedom.  I also believe we are on this rock for a purpose. Yes, we make our own decisions and we are accountable for those choices and actions, and still we have a greater gift to share with the world. Whatever your connection of choice (Spirit, God, six degrees of separation, etc.), we are all connected to each other in some small way. This perspective helps you understand how today's strategies impact tomorrow's results.
Communication With A Positive Impact:
Words are my palette. I've won multiple awards for my writing, music and performances. People rave about me because I'm a knowledgeable, passionate communicator and I inspire them to take action in meaningful ways. I also believe that words are meaningless unless they mean something to you. So I want to learn who you are, what makes you tick, where you've been and where you want to go. Your back story helps you understand how to plan for the future. You'll make better, more confident decisions when you understand your back story. This keeps you from making the same mistakes or re-inventing the wheel on your path to success.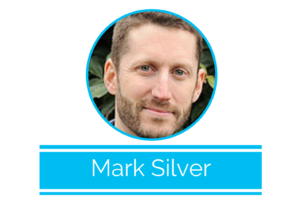 "Here's what I want to say about Lisa: She's awesome.
"She has a tremendous heart and sense of caring, that comes out in wanting to roll up her sleeves and get things done. She also has a sophisticated, fun, open-hearted sense of marketing, with a lot of experience behind her."She gets the vision. She gets strategy. She gets the caring and love in taking care of the itty-bitty details…you can trust her…to care for your heart and your business."

- Mark Silver, M. Div.
CEO, Heart of Business, Inc.
You may not know...
From a very early age I've been a performer. Basically, give me a stage to stand on, and I'll deliver a compelling message or tell an inspiring story - that's how I make art. I'm also a 20+ year entrepreneur and savvy business strategist - coaching and training other entrepreneurs for over 10 years. That means I've walked the walk, gotten the bumps, bruises, and scars, and know from whence I speak. This isn't theory. This is years of in-the-trenches experience. I know the principles behind what really works so that you can apply it in ways that will work for you.
"Lisa is stunningly effective.  Without her, our Simpleology Business Coaching program would not be anywhere near as good as it is.  She has a unique talent for bringing out the talents of others, and motivating people to take real action.  I'd hire her as a coach myself!"

- Mark Joyner
#1 Bestselling Author and Founder of Simpleology
I shine when I'm telling stories that inspire and educate people on how to make money and have a life that matters. I'm proud to say I leave the audience thinking AND cheering - whether it's as a keynote speaker, leading a webinar, or performing in a music video.
I believe...
... that you can do a lot more than you give yourself credit for or think is possible.
... that the world needs you. Right now. Not some watered down, bastardized version of who you are, but the authentic, original, one-of-a-kind you, that may make some people bristle, and will thrill your right audience to pieces.
... the absolute best way to be successful in this world is to define it on your own terms and show up fully as yourself - warts, sparkles, and all. Anything less is just a second-rate version of someone else.
... Mom and Dad were right when they said I could do anything if I put my mind to it (so can you!).  I put my mind to a lot of creative pursuits: writing, acting, speaking, teaching, coaching, making music, and singing. I earned awards for my academics, too, lest you think I'm all artsy-fartsy, with no brain to speak of. I was part of a government-sponsored think tank, won both a National Merit and National Achievement Scholarship, and graduated in the top 10% of my class.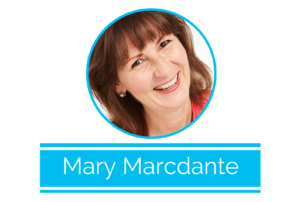 "Lisa Robbin Young is an inspiring, motivating coach and monetizing idea machine! I am always energized by her passion and commitment to people's success and her ability to help people understand that their greatest profit comes from their most valuable product – themselves."

- Mary Marcdante 
Speaker, Coach & Author of 'Living with Enthusiasm'
---
 Are you willing to give yourself permission to be amazing?
When we see how amazing we really are, we can do so much more with this world.
---
Take A Peek!
Catch one of my recent interviews below. You can check out my other guest posts and interviews here.
Grow Your Business & Help Diverse Entrepreneurs with a Pay for Results Model with Lisa Robbin Young
Profit Power Pursuit Podcast: Offering a Service at "Pay For Results" Pricing
Profit First Podcast: How To Own Your Dreams Without Selling Your Soul

Reach Out... I'll Be There
I try to make it easy for you to connect with me. My regular social media hangout is twitter, and Facebook sees more of my time than I care to admit. You can also email me (lisa @ lisarobbinyoung .com) or give me a call (810 - 391 - 9648 - and yes, it's really me).
The "Professional" Bio:
(Use the text below if you're a promoter in need of a "blurb" for your program, site, or periodical).
Lisa Robbin Young, founder of Ark Entertainment Media, is the author of Creative Freedom: How To Own Your Dreams Without Selling Your Soul. She is a business coach for creatives who are ready to be the celebrity in their market and make good money doing what they love.
An award-winning speaker, writer, and musician, Lisa also penned the international business best-seller "The Secret Watch" and is at work on her fourth album - a collection of pop-infused jazz and blues tunes from her "300 Songs" project. Lisa is the host of Creative Freedom, a web series providing inspiration and education for creative entrepreneurs and the Creative Freedom Incubator: a hands-on business incubator for creatives ready to build a profitable, sustainable business doing what they love.
Lisa believes that the best way to be truly successful in life and business is to be yourself – warts, sparkles, and all – so you can own your dreams without selling your soul.
You can learn more about Lisa and discover your Creative Freedom Entrepreneur Type at her website.
The Short Bio:
Lisa Robbin Young, founder of Ark Entertainment Media, is a business coach that helps creative entrepreneurs make good money doing what they love and enjoy their life in the process. Lisa believes that the best way to be truly successful in life and business is to be yourself – warts, sparkles, and all – so you can own your dreams without selling your soul.
Images & Collateral
Right click to download full-sized images.