... in just 20 minutes a day (seriously).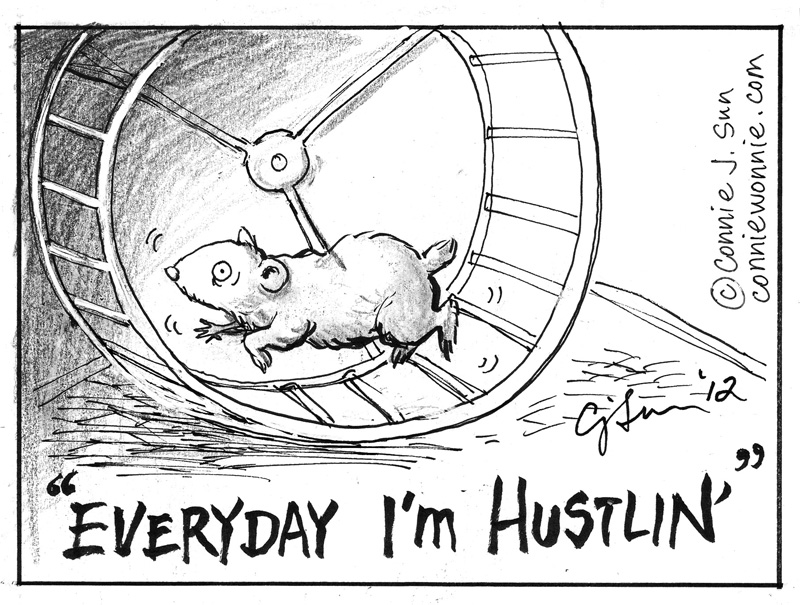 As a busy creative entrepreneur, it can feel overwhelming trying to juggle all the parts and pieces of your life and work. You wake up in the morning with the best of intentions, but somehow even your best laid plans seem to go awry... not just occasionally, but regularly.
Every day feels like there's more and more to do, and you're getting further and further behind. Things start falling through the cracks - important things.
Missed appointments. Hurt feelings. Lost clients. Lost revenue.
Pretty soon, you're just feeling... well... lost.
You're doing everything you know how to do, and it feels like you have to keep moving faster and faster just to keep your nose above water.
If the picture at the left brings up any emotions for you, you're not alone. Bringing your life and business into balance isn't always easy. Between juggling business goals and meeting family demands are there are days when it feels like there's no time left for you?
Are you feeling the guilt, anxiety, and overwhelm of trying to be a creative business owner AND have a life?
Do you feel like there's NO ONE that understands what you're going through as you fight the vicious circle of growing a business so that you and your family can have more time, energy, or money, but realizing that your business isn't where you want it to be because there's just not enough of you to go around?
You've got a lot on your plate - and it's not like you can hire someone to just delegate and be done with it. So you keep regularly putting off things you know you need to do - like routine maintenance or self care. Then, a new project hits your radar and the current projects get shoved to a back burner. You're not trying to procrastinate, but there always seems to be "just one more thing" to add to the to-do list - without finishing what's already on the list.
That's when stuff starts falling through the cracks. Because you didn't get the routine maintenance done on the car, you blow a tire - and now you're late for a meeting. Which throws off the whole day. By bed time, you're either pulling another all-nighter to get caught up, or you're so exhausted you just collapse in a heap… forgetting to set your alarm clock and oversleeping the next morning.
It's time to get off the hamster wheel.
It's not just you. I've been there. In fact, I KNOW there are thousands of entrepreneurs, just like you struggling to figure out the balancing point that will bring you peace, success and prosperity.
I know, because I've worked with them. Entrepreneurs and creative professionals all over the world have the same problem: your to-do list is almost always a mile long, and it's hard to figure out what would be the best use of your time.
"Just what I need!"

"I just don't know how she does it. I myself am a busy mom and direct seller.... Lisa GETS me. Her programs are RIGHT up my alley and just what I need!"

- Heather Price
heatheramyprice.com
Stop trying to do "All The Things" and just do the right things.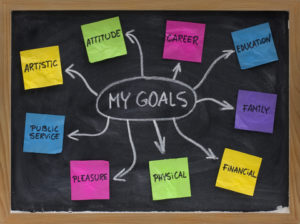 How would it feel to focus like a laser on the things that are most important for you - your life, your work, and your way of showing up in the world? What would it be like to wake up and know which priorities can wait and which priorities are the must-do activities of the day? What if you could handle "uh-oh's" and other urgent developments with grace and ease - and still stay on track with your most important priorities?
Imagine being able to clearly communicate those priorities to your family, your team, and yourself so that you can honor the boundaries you've set around those priorities. And how about having breathing room to handle unexpected emergencies as they show up in your life and work? Because they will, it's only a matter of time.
Give Me 20 Minutes, And I'll Give You Your Life Back
This isn't about time management. It's about priority management. As a Fusion Creative, it was hard to find anything that balanced my Chaotic and Linear sides. My Chaotic days had few, if any routines. There was little predictability in what each day of the week would actually look like, and the more I tried to "plan" anything, the worse I felt when those plans went awry.
My Linear days were scheduled down to the second - and very often overscheduled. I was overestimating what I was really capable of doing in a day - and then killing myself to get it all done.
So many issues would cross my plate in a given day, it got increasingly difficult to figure out what to do first. Which, of course, meant a lot of stuff didn't get done, and sometimes what didn't get done was more important than what did get finished.
Sound familiar?
I needed a way to clear my head, pinpoint exactly what was on my "must do" list for the day, and make sure I had time enough to do it. I also needed a way to "triage" my calendar and projects so that things didn't fall through the cracks for days on end (or never get done) because they kept getting pushed to the back burner.
But there's a better way.
What if there were a framework that gave you the control over your day, so you always knew, at a glance, that what you're working on is in alignment with your highest priorities for your life AND your work?

That's Why I Created The PEACE System
It took me about a year, but I developed a system that had just the right mix of structure and flexibility for me to continue using it. Nearly 15 years later, I'm more productive than I've ever been. I'm getting more of the right things done, in less time, and keeping balance and perspective in my life and work.
The PEACE System is a simple way to organize your thoughts and prioritize your daily activities in a way that brings you more peace of mind and clarity about what exactly needs to be done to help you be more successful as a person (a parent!), and a business owner.
More help in a week than a whole year!
"I've struggled with several health issues over the years, which makes it hard to run a business like everyone else does. I've been praying for a long time that God would show me a way to sort through all my mental garbage and help me succeed... and you've helped me more in a week than my shrink has in a year. I love the brain dump and I've been doing that for over a week. I've been working at everything you have talked about because I can see that it will help me in so many ways besides my business. I want to learn how I can run my business regardless of my down times because of my health. I really love what I'm learning. Thanks so much."- Sarah Miller
Stetler Arts
http://stetlerarts.blogspot.com
A Flexible, Customizable Way To Prioritize Your Day - That Works WITH You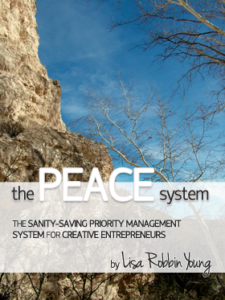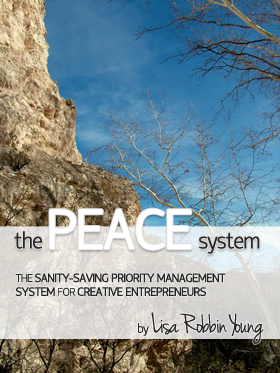 I originally created this system for myself. I needed something that would enable me to look at all the important areas of my life, and be able to navigate the mission critical tasks, as well as pre-empt any possible problems in the future. I needed an early warning device for my schedule so I didn't over-book, over-extend, or hate myself in the morning for all the things I couldn't get done the day before. Regular planners didn't help me, because there were no boundaries and I would just fill it up with every shiny object that came along. Frustrated, I stopped using a planner altogether - another critical mistake.
The PEACE System isn't a day planner. Instead, it helps you get clarity on the must-do activities each day, and gives you the ability to be proactive about the real priorities in your life. There are 5 key areas in your life that you can't ignore. The PEACE System guides you through each of these key areas and shows you how to find the balance point in your life in just a few minutes each day. More than that, The PEACE System is an acronym for the framework that helps you set your daily priorities - in less than 20 minutes each day.
Here's How It Works: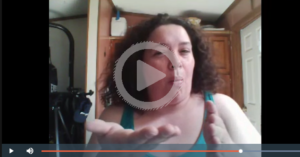 Four Training Sessions
You'll get a complete overview of The PEACE System in Session One. That way, you can implement and see results right away. Then in the remaining sessions, we'll dig deep into the 5 steps of the system to help you answer any lingering questions, and give you some specific "Instant Immersion" examples and exercises you can use to make fast progress.
Remember, this is a framework, which means it's flexible enough to accommodate your needs. That also means that an exercise that works for me may not resonate with you. I'll be sharing several examples I've used over the years for you to try, so you can find what works best for you.
Session One - PEACE Overview 
Session Two - Prayer/Centering/Meditation
Session Three - Examine & Assess Priorities
Session Four - Clarify & Exit
All sessions are available for playback and download access in our private, online training area.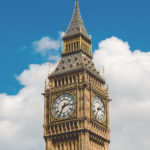 Practice Sessions
I've added several practice sessions for The PEACE System, so you can experience it in real time, and take the learning out of the theoretical and into practice.
Each session follows the same format, but I use different examples from the overview class, so you can try them out and experience what works best for you. These are immersion sessions, where you get to actually complete The PEACE System in one fell swoop.
All sessions are available for playback and download access in our private, online training area.
A Word About Pricing...
When I thought about who this program was best for, I realized that there's a whole world of creative entrepreneurs who are overworked, overwhelmed, and don't trust that a program like this will offer the value I'm promising. The sexy, "7-numbered" pricing only adds to the level of distrust. I'm a creative entrepreneur myself, so I get it. I've been there, and I want to help as many people as I can to learn this system and start implementing it in their daily lives.
I won't trick you by piling on a bunch of bonuses that you'll never use (time wasters!). Instead, I'm clearing away the fluff and giving you exactly what you need - a tried and tested approach to quickly and easily prioritize your day so that you can get more of the right things done in less time. I am supremely confident that this program is well worth every penny I could charge (and I have in the past!), so to make it even easier for you to say yes, you can get it free as a member of the Rising Tide Community
If you've been looking for an easy to use, fully customizable process to take the confusion out of what to do next, look no further. The PEACE System has helped me (and my clients) bring more focus, balance and peace to their work and their lives.
Are you ready to get - and stay - clear on your priorities in your life and Great Work? 
"YES! I am ready!"
If you're READY to make the most of every minute, save time, and get focused on the most important matters in your life and business, the PEACE System can help. Now is the time to learn and implement this process in your life and business!
Got Questions?
If you've got any questions about The PEACE System, please contact me before you enroll, and I'll be glad to help!