WARNING: This Is The Most Dangerous Success Training You'll Ever Get
Why is it dangerous?
I'll tell you in a minute, but first, let me introduce you to the guy that first taught me this lesson.
His name was Jim.
We worked together when I was a 20-something secretary in "The Shop" back in my hometown. He was a quality engineer. That meant it was his job to make sure everything was up to spec, and if it wasn't, to fix it fast. We always said "Jim's a man of high standards."
I walked into his office one day as he was putting an old book away.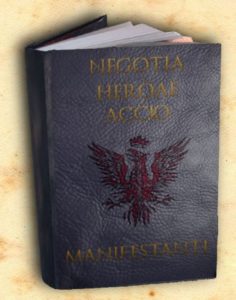 "What's that?" I asked him.
"My Bible." Jim said. Then he waited and watched me as he waited.
"Oh." I said. "Why are you looking at me like that?"
"I'm waiting for you to ask me." Jim replied.
"Ask you about the Bible?" I said.
Frankly, I could care less about his Bible. I had work to do.
"Yes. Most people ask me why I have it here at work." He kept eyeing me.
"Okay, I'll bite. Why do you have a Bible at work, Jim?"
Jim went on to tell me that it was his reminder to be "constantly vigilant" in his faith. He told me that when people saw his book, they judged him to be a certain kind of person. He knew that if he didn't measure up to that image, people would "call him on the carpet for not being the good little Christian" they believed him to be.
Jim smiled, his chest all puffed up with pride. This forty-something guy thought he was imparting the wisdom of the ages to me. He truly believed that he could force himself to be a better person if other people knew about his spirituality.
I felt bad for Jim.
A book by itself will never make you more successful.
"Well, Jim," I said in reply. "Can't you just be a good guy without the dog and pony show?"
I didn't see Jim much after that.
Don't get me wrong. Jim was a great guy. Really a salt-of-the-earth kind of man, who went out of his way to do right by everyone. And maybe that was the problem. After "the Bible incident" I never saw Jim in the same light - but not for the reasons he had shared with me.
Whenever I saw Jim, I always wondered if he was being real with me or just pretending because he knew I'd seen his Bible.
Do you have the courage to be spiritual?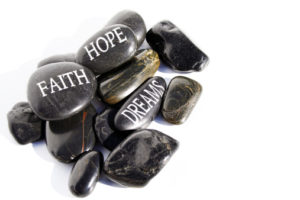 I give Jim credit: he was doing what he knew to hold himself accountable at work. "The Shop" was a place of all kinds of corrupt goings on, and Jim was a man of higher standards to be sure. He wasn't one to turn a blind eye when something naughty was happening. I admired him for that.
Still, his Bible felt more like a slick advertisement rather than his authentic truth. After all, nobody's perfect, not even Jim.
That was nearly 20 years ago, but reminders of Jim live all around me.
I've been blessed to have friends and clients from an incredibly diverse variety of spiritual backgrounds. As a business coach, I tend to gravitate toward people with fascinating stories, colorful pasts, and often an entrepreneurial drive. At some point in our conversations, I inevitably hear this question in some form or another:
"How can you build a profitable business and honor your spirituality, too?"
These are real business owners who just want to know that if they show up fully as themselves - including their spirituality - that they can feel confident that people want to work with them for who they REALLY are - warts and all.
I get it. You want to feel comfortable enough in your own skin to celebrate your spirituality - or at least not feel like you have apologize every time you say the word "God" or offer a blessing or take time to honor your spiritual path. You want to know you're working with clients who appreciate your spiritual connection - and acknowledge that just because you're spiritual doesn't mean you're perfect.
THAT is why this is SO dangerous...
Sure, you may wear a cross around your neck, but that doesn't mean you're more pious or any holier than they are. In fact, you know you're not perfect, and that's the problem. You've probably asked yourself time and again "who am I to be doing this?" You don't want someone putting you on a pedestal when all you want to do is build a profitable business helping people improve their lives.
But Marianne Williamson said it best:
"Who are you NOT to be? You are a child of God. Your playing small does not serve the world. There is nothing enlightened about shrinking so that other people won't feel insecure around you. We are all meant to shine..."
Jim had a book at work because he truly believed that if other people saw it, they'd hold him up to a higher standard. They'd expect him to be a better person - and he'd be forced to shine - or else he'd be called out.
Most of us aren't as brave as Jim...
We're not willing to "advertise" our faith so blatantly, lest we be called a zealot or a "bible thumper" or be judged in some other publicly humiliating way. Instead, we cower, tuck our religious jewelry into our clothes and pretend it's not there - or worse, we leave our spirituality at home altogether when we come to the office.
This fear of being judged is slowly killing you (and your business is suffering, too!) There's a deeper question at play here. What my clients (and Jim) really wanted to know was this:
"If people know who I REALLY am, will they still want to do business with me?"
In a word yes - but it comes with a price. The price is being willing to give up who you are NOT so that you can be more of who you really are.
You are secretly living two lives...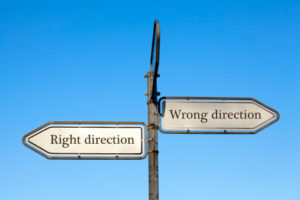 What I mean is that you have both a Shadow Self and a Divine Self. You've probably encountered one more frequently than the other, and each time, you're left with this feeling... maybe of guilt, or fear, or remorse, or maybe something else entirely.
When the "good" part of you rises up, you are reminded of your imperfections, and you begin to sabotage your success. When the "bad" part of you rears its head, you offer yourself compassion, and remind yourself this is why you're not successful. That's when you get stuck.
It's a vicious cycle that needs to stop if you're ever going to see true success.
When you fully embrace all you are - your shadow self and your divine self - your life and business begin to thrive. Your perfect-fit customers will see the real you - no more masks, no more hiding. And here's the kicker: that's actually what they're craving from you!
When you cut away the crap that masks who you really are all that's left is gold - and boy does it shine!
Honoring your spirituality in your life and business is not just a "nice" thing to do, it's imperative to honor all of who you are, or you can't do business profitably.
When you stand confidently in the space you were called to serve, you become a lighthouse for clients who are looking for someone  just like you - the real you. Your confidence and courage provide you with strength enough to ignore the detractors and naysayers - so that you can build a Noble Empire and live an inspired life.
The hard truth is that there will always be people who don't get you, don't like you, don't want to be around you. Are you building your world to protect yourself from them, or so that YOU can shine?
Not to sound too Machiavellian, but don't they say "success is the best revenge"?
The truth is you've got a lot more in you than you've been letting on. And until you let on, you'll continue to struggle. You can't share your light if it's hiding, right? But it's scary to shine. Sometimes it feels like there's a big target on your back and people are just waiting to take aim, right? I get it. I've been there.
Meet Your Instructor
I'm a multi-racial kid from a blended family. We grew up in a predominantly poor, predominantly black neighborhood. Always the outsider, the black kids thought I was "acting white" and the white kids thought I was "acting black" - whatever that means. Nonetheless, I graduated with honors and won multiple scholarship offers, including one of the most prestigious awards a black scholar could earn at the time. At college, I was the only freshman, the only female, and the only black student in my music composition class, and my pieces were consistently graded higher than the Juniors and Seniors seated around me in the class. Needless to say I wasn't one of the popular kids.
Spiritually speaking, my background is a veritable melting pot: I like to joke that I was raised "Metho-Catho-Baptist". When I left home, I dove deep into ancient and world religions, including paganism, Wicca, Eastern spirituality and Judaism. Now, my spirituality honors everyone's unique expression of the Divine that shines within them.
I've lived the life of not knowing if someone would really like me if they saw me for who I really was. Then I realized that I couldn't hide in the shadows any longer. It was time for me to shine!
Isn't it time for you to experience Sacred Success?
Sacred Success is a program unlike any other. Combining one-on-one intensive work with group support, you'll have everything you need to build a profitable business while standing firm in your faith, your principles, and what really matters – without compromise.
In this 8-week interactive learning program, you'll learn:
The "Army of Grandmas" technique to develop unwavering confidence.
How to show up as yourself 100% of the time (warts and all) and be loved by your perfect-fit-clients.
A simple 5-step process will help you keep your priorities aligned to your beliefs every day
A new definition of profitability that will help you see your business through spiritual eyes.
How to successfully work with people who don't share your faith walk - without shrinking.
The "F.U." principle that will give your work greater significance and value to your clients.
How to "Become a Lighthouse" and attract the very best clients to your products and services.
A non-salesy way to present your offers and make more money ethically.
and more
It doesn't matter what your specific faith walk is. We'll be looking at universal principles that apply to every entrepreneur regardless of your spiritual path. Sacred Success will give you not only a deeper connection to your spiritual center, but also a clearer path to the success you've been called to achieve. Plus, you'll have the opportunity to work in a small group setting with other entrepreneurs just like you - and get your questions answered about your specific situation. Our multi-media learning system will help you make fast progress. Here's what you'll get:
Training modules, delivered weekly via our online classroom. Each module contains:

Video training on a specific topic to help you move forward.
Audio MP3 & PDF transcripts to download to your training archives
Case Studies that show you what others have done to build a Noble Empire and live an inspired life.

"Open coaching" times to get your specific questions answered
An online classroom to connect with and support other students on your Sacred Success journey.
Email access for ongoing support
You'll also get a copy of my Essential Why Workbook (value $97) to help you get a jumpstart on the program. Once you understand WHY you do what you do, it becomes easier to connect with your perfect-fit customers. Consider this your step-by-step guide to building a profitable, sustainable business filled with clients you love that love you right back.
Plus, the first ten registrants will get a private, 30-minute coaching session with me to "lock-in" your learning and help you make fast progress (a $300 value).
If you're ready to stop hiding and start shining, from a place of spiritual integrity, this is your invitation to get the support you need to make it happen. I've even made it easy to say yes with budget-friendly payment options.
YES! I am READY to step fully into my Divine gifts and pursue my true calling. I want to learn all I can about Sacred Success from Lisa, and finally build my Noble Empire and live an inspired life.

Or try the budget-friendly payment plan - 3 installments of $100
(The first today, the rest in 30 day intervals)
Our Session Begins in April!
My Guarantee: If you keep doing what you've always done, things won't change. If you're ready to stop hiding and start shining, step up and put your faith at the center of your success!