Do you dream of making a positive difference in the world?
Do you struggle to find your right audience?
Do you want to make a good living doing what you love?
Join me for this BRAND NEW Event!
Eagan, Minnesota will never be the same after you experience...
THE POWER OF PRESENCE, THE POWER OF YOU!
If you're not living your truth, you're living a lie. If you're not being yourself, who ARE you being? Being your best self not only improves your business, it improves your confidence, and actually saves you time, energy, and money in the process. Once you have clarity around who you really are and what really matters to you, everything (I mean that) is easier... even the hard stuff.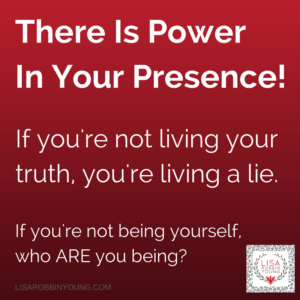 As an artist and entrepreneur, I know just how important it is to find your True Voice - and then use it - to draw your right clients to you in a big way. Trying to be something you're not only makes you look like a copycat in a sea of sameness. You were called to be something unique in this world. Don't hide it. Let it shine!
This 2-hour workshop is designed to have you laugh and learn like never before. If you want to make a good living doing what you love, this event is for you. My BRAND NEW WORKSHOP - "The Power of Presence" - will build your confidence and show you how to make a difference in the world - and make a profit - without selling your soul.
Your presence is powerful. Without it, you're just another wallflower. Pretending to be something you're not only aggravates the problem. Living your truth is the single best way to attract more of your right clients - I call them your Perfect-fit Customers.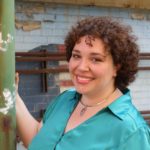 Think I'm kidding?
I grew up as a welfare kid in the inner city, with my own share of hard stuff. I've done a lot of concentrated living, so I know a thing or two about overcoming the yuck that life can throw our way (or that we walk into because we're stubborn!). You name it, I've probably dealt with it in some way. And if I haven't, my clients have. I promise you that standing fully in your truth and being authentically you will make even the most difficult situations easier.
So how do we do that?
With a dash of inspiration and a big dose of how-to, I'll share with you the insights and tips you need to see just how valuable you really are in this world. Drawing on my background as an entertainer and business coach, in this 2-hour session you'll learn:
* Why the world needs you to be YOU - not a cardboard of someone else.
* The quickest way to tap into your personal power for maximum impact.
* What your heroes and idols say about who you are and the difference you're meant to make in the world.
* How to increase sales - just by being yourself.
* How to find and attract your perfect-fit customer - and build a business with clients you LOVE (and love you right back!)
* Tools and techniques to help you be more confident in any situation in your life or work.
* ...and you'll have FUN, too!
***PLEASE READ THIS IF YOU'RE HESITATING***
This room only holds 25 people. If you've got questions, you'll get them answered. We'll be interacting so you can process what I share and understand how to actually apply it when you get back to your office. I'm going to be recording this program and would like to have a full house. Since this is a Thursday and you have to give up precious family time - plus travel - to be here I want to make it a no-brainer for you. The $10 fee covers the expenses related to the room and recording the event. There's no profit here. Because of that, there are no refunds unless the event is cancelled.
See you there!
Thursday, September 18, 2014, 7-9pm
Country Inn & Suites in Eagan, Minnesota
$10
*** ONLY 25 20 Seats Remaining! ***
What others have said...
"Lisa Robbin Young is an inspiring, motivating coach and monetizing idea machine! I am always energized by her passion and commitment to people's success and her ability to help people understand that their greatest profit comes from their most valuable product – themselves."

Mary Marcdante
Speaker, Coach, Author of 'Living with Enthusiasm'

"Lisa is stunningly effective... She has a unique talent for bringing out the talents of others, and motivating people to take real action."

Mark Joyner
#1 Best-selling author and founder of Simpleology
Questions about the event? Please call 810-391-9648 or email events@lisarobbinyoung.com for more information.