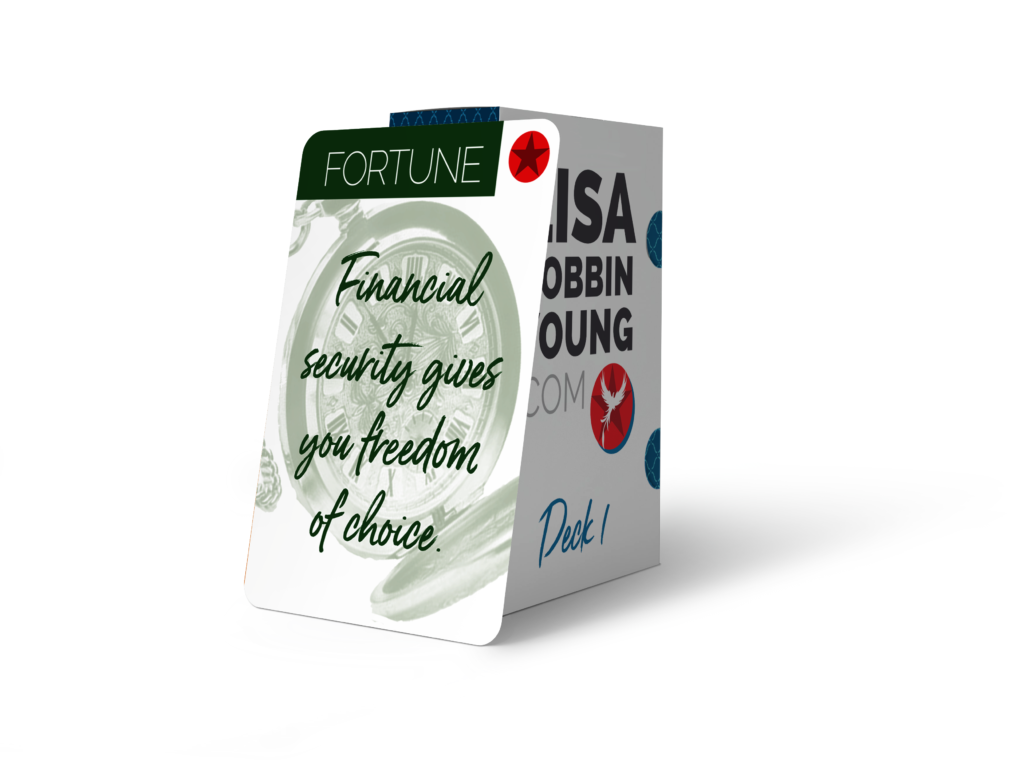 A few years ago, I wrote The Secret Watch - a business parable about defining success on your own terms. It's an engaging read, and it quickly became an international best seller on Amazon.
The book tells the story of a magic pocket watch that opens once a day and each day there's a new inscription inside the watch. The book only contained about 20 of the 60 inscriptions I wrote, and for years, the rest of them have been sitting in a folder in my hard drive waiting to see the light of day.
Until now.
Now you can own a special, limited edition coaching card deck featuring all of the inscriptions. It has a beautiful, high-quality finish with a professional-grade card thickness. These cards are durable and designed to last for years!
Wait... What's A Coaching Card Deck?
It's a deck of cards to help guide you in making better decisions - in your life and work. Each card features one of 60 inscriptions from The Secret Watch. Think of each inscription as an inquiry or a reminder - a way for you to coach yourself to success! Depending on your creative type, you might prefer to use them as meditation/contemplation cards or even as an oracle deck, helping to guide your daily choices. The name of the deck is less important than the results - and I'm all about results, yo!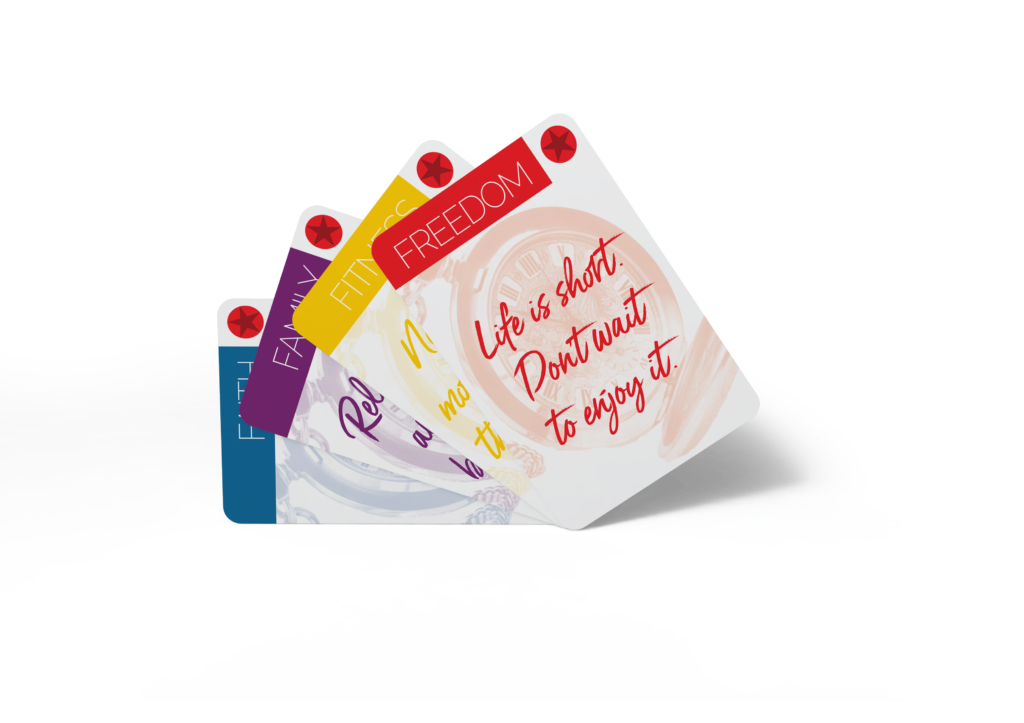 How does it work?
This deck contains 60 color-coded cards, based on the 5 Key Areas of Success: Faith, Family, Fitness, Fortune, and Freedom. Each of these cards contains one of the inscriptions written for my book, The Secret Watch (including the inscriptions that didn't make it into the book!). There are 12 cards for each of the 5 Key Areas, color-coded for easy reference. The cards are larger than traditional playing cards - about the same size as a standard tarot card deck.
How you use them is up to you. Draw one at the start of each week to give yourself a theme for the week, or draw one each day to give you a focus for the day. Or draw five each month - one in each of the five key areas - to really set the tone and intention for how you show up in the world. However you use them, I hope they'll inspire and encourage you on your journey of creative entrepreneurship.
Get your limited edition deck before they're gone!
This is the first in a series, so once they're gone, they're gone! Get yours before they're sold out!