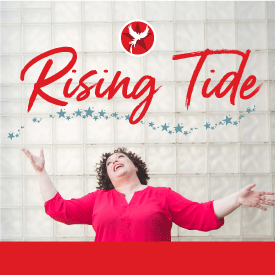 We've moved!
Our new home on heartbeat is where you can access the Rising Tide Learning Library, all the show bonus materials, and additional training content. Please make sure you register at our new home to continue to access this content.
If you've got any questions or have difficulty accessing content, please contact us.
---
The Creative Freedom Show
Get advanced access to future episodes:
Support the show on Patreon!
---
Questions? Contact us